A sturdy and well-maintained plumbing network ensures that your home or business isn't the victim of unexpected flooding or a lack of steady water pressure.
As pipes and fittings naturally age, they begin to degrade due to the sheer volume of water they process throughout their lifetime. A ruptured pipe can leak potentially thousands of liters of water every hour, so it's important to call an expert the second that something goes wrong with your plumbing.
RPG Plumbing provides decades of experience and quality work performed by our highly qualified staff. We ensure that when you need an emergency plumber, we're at your door and working on a solution right away.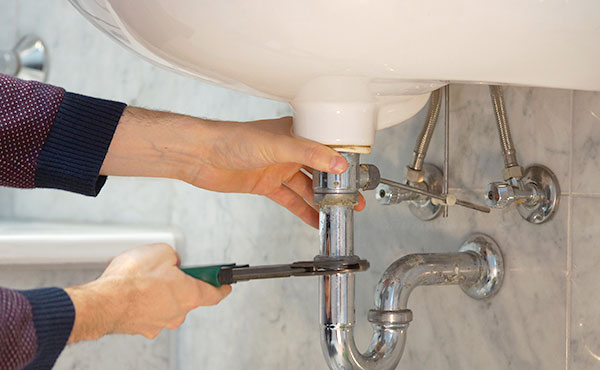 RPG Plumbing:

The number one emergency plumber in Brisbane
It goes without saying that when your plumbing network fails, the longer you wait to take action, the more potential damage can be done.
Proud to serve the homes and businesses of Brisbane
We work tirelessly to provide the services of highly trained and skilled emergency plumbers to Brisbane. Why?
Because we've been privileged enough to call this wonderful city our home for decades now and we're proud to provide our services whenever and wherever they are needed by our customers.
Combing excellent customer service with great affordability, our emergency plumbing services are built from the ground up to instill confidence that we're the emergency plumbing group in Brisbane that can solve problems of any size and scope. From the moment we arrive on site, we'll advise you of what we're doing, why we're doing it and how it's going to help fix the problem.
We go that extra step because it gives us great civic and professional pride to know that the emergency plumbing services we provide in Brisbane help to keep our fellow Brisbanites safe, warm, dry and happy while protecting the buildings in which they live and work.
We make sure
the problem never happens again
Of course, prevention always beats a cure and our emergency plumbers in Brisbane are always on hand to help make sure that any accidents are never repeated. We can carry out servicing, repairs and maintenance on your gas or water plumbing network and appliances.
We then advise you on the best way to keep your network functioning optimally and how you can help get the most out of it. Our emergency plumbers in Brisbane aren't just here for emergencies!
Consider us your one stop shop for all your residential, commercial and industrial plumbing needs.
Trust RPG Plumbing: Emergency plumbers in Brisbane
At RPG Plumbing, we take the responsibility of safeguarding your plumbing network very seriously.
Our customers' peace of mind is always our highest priority. Whether we're servicing the boiler in your home or carrying out urgent repairs on your industrial equipment. Each task we perform is carried out to the same strict standards we've set for ourselves over years working in the emergency plumbing business. Our emergency plumbers in Brisbane aim to provide unmatched customer service and value for money.
We are fully qualified, certified and insured for your peace of mind as well as being active members of the Queensland Gas Association and Master Plumbers Association.
Want to learn more? We'd be delighted to hear from you, whatever your gas or water emergency plumbing needs. Get in touch with us today.