Emergency Plumbing Service
When your plumbing and gas works are doing their job properly, it's easy to forget that behind the walls and under the floor, an intricate system is working away.
But when something goes wrong with your water or gas plumbing, it can quickly do serious damage to your home or commercial / industrial premises.
What's more, it can potentially threaten the safety of everyone in the building. When a plumbing or gas emergency strikes, it's essential to act swiftly and decisively.
Every second counts…
So, call the best in the business.
When faced with a plumbing emergency, you need expert help at your door as fast as possible. When you pick up the phone and dial our number, you're contacting an emergency plumbing service with decades of experience. You're contacting trained professionals with the tools and expertise necessary to rise to the challenge of any emergency. You're contacting a company trusted by the homes and businesses throughout the Brisbane region.
You're contacting RPG Plumbing.
Whatever the issue, wherever you are, we'll be at your door and ready to help with any problem, right away.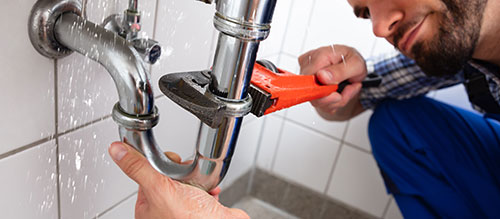 24 hours a day, 7 days a week
At RPG Plumbing, we understand that a gas or water plumbing emergency can strike at any time. When it does, you need to know that you can call on a reliable emergency plumbing service no matter the time of day.
That's why we strive to make ourselves available to our customers 24 hours a day, 7 days a week. After all, what's the point of an emergency plumbing service that's only open during office hours?
Residential, commercial or industrial
There really is no job too big or too small for our emergency plumbing services. We have the knowledge, experience, tools and talent to attend to all kinds of gas and water plumbing emergencies whether they take place in your home, your office or your industrial plant.
Our decades of experience and superior knowledge allow us to apply emergency plumbing services in environments where our competitors can't.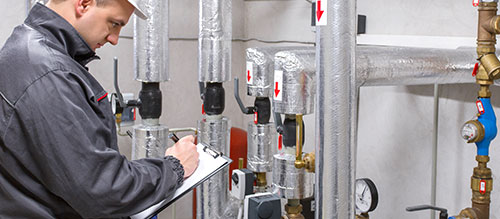 Prevention is the best cure!
While it's essential to be able to deliver fast and decisive troubleshooting and repairs, any emergency plumbing service will tell you that prevention beats a cure hands down. That's why we work collaboratively with you, to safeguard your infrastructure against future problems.
We can carry out routine servicing and maintenance as well as spot repairs to ensure that you continue to get the most out of your plumbing network for decades to come.
Your peace of mind is our highest priority!
Emergency plumbing services shouldn't be entrusted to just anyone. That's why we've dedicated years to earning the trust of homes and businesses throughout Brisbane. We carry out every job to the highest standard while keeping our operations efficient and our pricing competitive, ensuring that we always provide excellent value for money.
What's more, we are fully qualified, certified and insured for your peace of mind as well as being active members of the Queensland Gas Association and Master Plumbers Association.
Want to learn more? We'd be delighted to hear from you, whatever your gas or plumbing needs. Get in touch with us today.