Gas Appliance Installation
At RPG Plumbing, we are leading gas appliance installation contractors in Brisbane, consistently providing a high quality and standard of service.
We're ready and available to help you with your gas appliance installation needs.
Fitting gas appliances is one of our specialties – our team of experts have years of experience delivering the highest-quality gas systems Queensland has to offer.
Not only will we connect your new appliance safely and up to industry standards, but we will also take care of your old unit and dispose of it in a sustainable way.
Our Gas Appliance Installation and Gas Cooktop Installation Services
Our Gas Appliance Installation and Gas Cooktop Installation Services
Natural gas is a vital part of most homes, powering a lot of our heat, cooking and water needs. At RPG Plumbing, we offer a wide range of gas appliance installation services, including:
Gas Cooktop Installation
Gas Tumble Drier
Gas Freestanding Heaters
Gas Air Conditioner Installation
Gas Lighting Installation
Gas Fireplace Installation
Gas Water Heater Installation
Gas Outdoor Appliance Installation (pool, fire pits, grills, etc.)
All of our appliance and gas cooktop installation services also come with a free consultation with one of our experts who can help you decide the best gas appliance installation method for you.
They are there from the very beginning to guide you through the process, from the initial consultation right through to any after-installation maintenance needs you may have.
As one of Brisbane's leading gas appliance installation experts, we know the importance of safety in your home. That's why our team will also provide you with a Certificate of Compliance (COC) after installation for each individual appliance we've installed.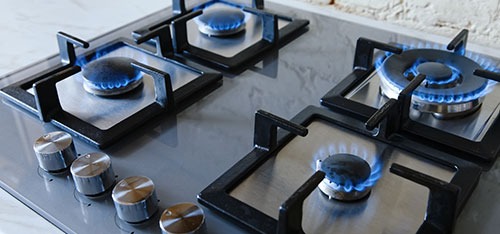 Gas Appliance Installation Experts
All gas appliance installation must be done by registered, licensed professionals. At RPG Plumbing, we know it's important to have a gas fitter you can trust, especially when you're letting them into your home.
A bad job or gas leak can be a very serious health risk for yourself and those around you. Considering these dangers, we are active members of the Master Plumbers' Association of Queensland and the Queensland Gas Association to ensure our customers that our work is accredited, professional and the best in the industry.
We hold both Type A and Type B qualifications and work with other Brisbane experts to make sure that our work is of the highest standards and grounded in decades of industry experience.
Gas Appliance Installation Experts
Get In Touch Today
Give us a call today to discuss how we can help with your gas appliance installation and gas cooktop installation needs!