Industrial Plumbing Services
At RPG Plumbing, we offer a leading industrial plumbing service to the greater North Brisbane area.
Not every firm has the expertise to perform high-quality industrial plumbing work.
Our RPG Plumbing professionals have years of experience as industrial plumbing contractors, working in some of Queensland's most challenging industrial plumbing environments.
They have the knowledge and the skills to adapt to your industry and provide the best plumbing services you can find.
What is Industrial Plumbing
What is Industrial Plumbing?
At RPG Plumbing, our experts know just how complicated industrial plumbing systems can be compared to other commercial or residential systems. The networks, usage and structure are a lot more intricate and complex than most expect, and any installation or maintenance of the system must be done with care.
As leading industrial plumbing contractors, some of the services we carry out are:
With our decades of experience, we know exactly how to adapt plumbing services when working with larger, industrial systems. Our specialist equipment, staff and approach to industrial plumbing will make sure that you get the standard of service that you expect.
We're business people too so we understand just how much you need to rely on quick, efficient service when getting work done.
Trust Experts with your Industrial Plumbing Needs
Our professional standard of service and high quality of work is shown through our industrial client base, most of whom are returning customers because of the care they received. We pride ourselves on the fact that the majority of the work we do is for some of Queensland's most well-known industries who put their trust in us, time and time again.
At RPG Plumbing, we know it's important to have a plumbing and gas fitter you can trust when you are running a huge, industrial operation. That's why we are active members of the Queensland Gas Association and Master Plumbers Association to ensure that all of our quality and training is the best you can find.
Choose one of Brisbane's top industrial plumbing contractors to make sure you get the quality of work you and your business deserve.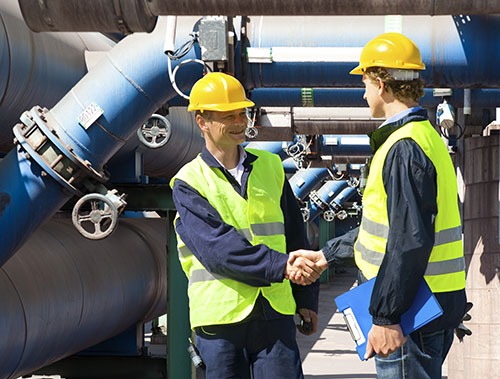 Get In Touch Today
Give us a call today for a free consultation to find out how our team can help your business when it comes to your plumbing and gas fitting needs.