Construction & Renovations:

New Home Plumbing
Buying a new home can be stressful – but installing a good plumbing system doesn't have to be.
At RPG Plumbing, our decades of experience and dedication have established our firm as new home plumbing specialists.
Our team of experts are on hand to help set up your new home with a top-of-the-range plumbing system that won't break the bank.
With so much on your mind for the new house, it can be easy to forget to organise a plumber. We're available and waiting to help you with your new home plumbing.
What is Residential Plumbing Design
What is Residential Plumbing Design?
All new homes' plumbing systems are based off three, main systems:
Fitting new appliances
Drainage and wastewater systems
Water supply system.
Our team of RPG Plumbing professionals will work closely with you to design, install and maintain the right plumbing system for you.
Our general installation process for new home plumbing looks like this:
1 One-to-one consultation. with one of our expert tradesmen to look at the overall project, including house design and domestic water usage. This usually takes place on and off site to ensure we have the full picture of the perfect plumbing system for you.
---
2 Installation process. Our experts are highly-qualified and top of their game – we promise a smooth, efficient and reliable plumbing installation.
---
3 Completion of work. Once our team has successfully installed the plumbing system in your new-build, we will walk you through everything to make sure you're 100% satisfied with the work and the new system. We treat every home we work in as if it was our own, ensuring that only the best plumbing will do.
---
4 Maintenance services. Once we install your system and get you up and running, we're on hand with any new home plumbing issues you have or to help you with any other part of your new home.
RPG Domestic Plumbing Services
Some of the other domestic plumbing we offer include:
Accredited Domestic Plumbers
At RPG Plumbing, we know it's important to have a plumbing and gas fitter you can trust, especially when you're setting up a new home. We like to treat all of our domestic plumbing jobs as if they were in our own homes with our own families – this helps us deliver leading domestic plumbing services in Brisbane.
We are active members of the Queensland Gas Association and Master Plumbers Association to ensure that all of our quality and training is the best you can find.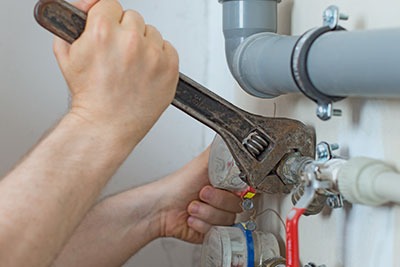 Talk to Us Today
Give us a call today for a free consultation to find out how our team can help you with your new home plumbing or residential plumbing design!