Drain Cleaning Brisbane
At RPG Plumbing, we're proud to keep the homes and businesses of Brisbane clean, safe and efficient
by providing quality domestic, commercial and industrial plumbing solutions.
Every day we help clients building new properties to create strong plumbing infrastructure that safeguards the structural integrity of the premises for decades to come.
We also carry out dozens of maintenance calls every day, to ensure our clients' plumbing continues to perform at its best.
We understand that plumbing mishaps can be a source of great upset to home and business owners alike.
Even a small problem can potentially cause widespread and even permanent damage to your home or result in profit-sapping downtime for your business.
Problems stemming from blocked drains can also be unpleasant and unsightly. That's why you need the most experienced and professional drain cleaners in Brisbane.
You need a name you can trust. You need RPG Plumbing!
Healthy plumbing infrastructure needs quality drainage
Healthy plumbing infrastructure needs quality drainage
Your drains are an incredibly important part of your plumbing infrastructure. They need to be able to stand up to your wastewater production every day or risk costing you money. Most of the time your drains are doing their job so well that it's easy to forget just how crucial they are to the effective functioning of your plumbing system. The water runs down the plug hole and that's that, which is just fine by you.
But the more we take our drains for granted, the easier it is for them to become clogged, blocked or (worse still) damaged. As experienced drain cleaners in Brisbane, we know how disruptive it can be when your drains become blocked. What's more, we know that blocked drains can quickly become a health hazard without speedy and decisive intervention. Don't risk damaging the environment by pouring toxic chemicals down your sink, bath or shower.
Call the leading professional drain cleaners in Brisbane today.
We're proud to unblock Brisbane's drains!
Working with customers every day throughout the Brisbane region is what sustains our passion at RPG Plumbing. Providing the best possible drain cleaning in Brisbane and giving our clients peace of mind that their plumbing works without issue is how we show our commitment to our local community.
Contact us today to find out how we can help you with our range of drain unblocking services, performed anywhere throughout Brisbane.
Here for you when you need us, whenever that may be!
We know that a blocked drain could strike at any time. That's why we've chosen to make ourselves available to you 24 hours a day, 7 days a week.
Whenever you need drain cleaners in your Brisbane home or workplace, we'll be there for you!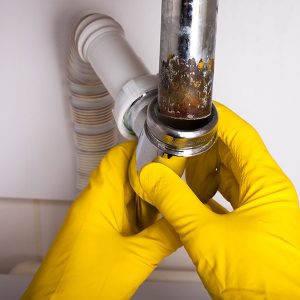 Why choose RPG Plumbing?
Over the years we've worked tirelessly to build a reputation for ourselves amongst our clients all over Brisbane.
As well as providing fast and effective drain cleaning services in Brisbane, we also carry out a wide range of other plumbing and gas fitting services.
We are also active members of the Queensland Gas Association and Master Plumbers Association. So, you know that your home or business will get the expert care and attention that it deserves.
Want to learn more? We'd be delighted to hear from you. Get in touch with us today.