Gas Fitters:

Leading Gas Fitter Brisbane - Domestic, Commercial, Industrial
Over the years RPG Plumbing has dedicated our time and experience to establish ourselves as one of Brisbane best gas fitters.
Our team of experts are always on hand to help with any of your gas needs in the greater North Brisbane area. From emergency responses to gas appliance installation and servicing, we offer the full range of gas plumbing services for all your gas plumbing needs.
With something as important as gas fitting, which can prove very dangerous if done badly, you need to put your trust in the experts. Our professional standard of service and high quality of work is shown through our client base, most of whom are returning customers because of the standard of our work, our experience and our level of expertise.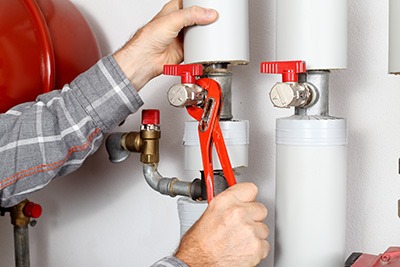 Our Gas Fitter Services
We provide a full range of gas fitting services, including:
Choose RPG Plumbers - The Professional Gas Fitter?
When fitting gas in your home, office or industrial workplace, it is absolutely imperative you work with professionals to get the system installed safely. If the gas fitter is not qualified and licenced then you risk serious injury or death. Don't take any risk call in RPG plumbing, why? Read on: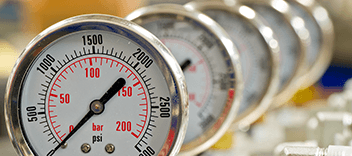 Fires or Explosions
Natural gas is extremely flammable and can combust within seconds if there is a leak, running the risk of a fire or explosion in your home, office or industrial workplace. It goes without saying that this is a frightening prospect, which is why the job needs to be done by professional qualified gas fitters. Doing this kind of large project yourself without the necessary qualifications or experience risks the lives of you and others around you.
Gas poisoning
Everyone is aware that natural gas is highly toxic if you breathe in large amounts of it. The scariest part of natural gas leaks is that you probably won't be able to smell it straight away, risking considerable amounts of gas entering your system.
Considering these dangers, Australian law dictates your gas fitter has to be licensed and qualified before fitting any system for you. That's why we are active members of the Master Plumbers' Association of Queensland and the Queensland Gas Association to ensure our customers that our work is accredited, professional and the best in the industry.
We hold both Type A and Type B qualifications and work with other Brisbane experts to make sure that our work is of the highest standards and grounded in decades of industry experience.
Talk to Us Today
Give us a call today to discuss how we can help with your gas fitting needs. We're expert gas fitters.