Gas Fitting
At RPG Plumbing, we've worked hard to position ourselves as one of the premier providers of gas plumbing in the Brisbane region.
Our range of gas fitting services can be tailored to meet any specification, whether it's residential or industrial, we have the expertise and the manpower to get the job done.
Working as a gas plumber means providing safe and effective gas solutions that cut down on costs and provide our clients with an eco-friendly form of energy. We build every job around your needs, providing the best possible customer service we can at the most competitive price.
Our expertise in gas plumbing also extends to repairs and maintenance.
Many homes and commercial premises all over Brisbane rely on gas to function. What makes working with gas unique is that when something goes wrong with your gas plumbing infrastructure, it's not only a huge inconvenience, it can be a major safety risk as well.
That's why the second you suspect your gas system may be at risk of failing, you need a gas plumber on hand to safeguard your property and the people within it.
Whether you're in a studio apartment or a large industrial estate. You need a name you can trust. You need RPG Plumbing.
RPG Plumbing:

Proud to provide gas solutions to the Brisbane region!
We've always been passionate about delivering the best gas plumbing services that we possibly can. Why? Because we're committed to the future growth of Brisbane and its surrounding regions. We work hard every day to stock the highest quality parts, at the best possible prices and pass those savings on to our clients.
From the moment you contact our office, we'll work with you to tailor and develop a gas plumbing plan that fits not only your specifications, but your budget as well. Throughout our work, we'll keep you in the loop about what we're doing and why we're doing it, working exactly within the scope of the plan we worked together with you to create.
We love Brisbane. That's why we've dedicated decades to ensuring that we can deliver the highest standard of gas plumbing services to all the homes and businesses of our great city. As experienced gas plumbers we like knowing that the work we do every day helps to keep Brisbanites safe, warm and well fed.
Contact us today and we'll show you how we can make you another one of our happy success stories.
Residential Gas Plumbers
Whether you're building a new home or looking for someone to help with changes, repairs or maintenance on your existing property, we're the residential gas plumbers for you.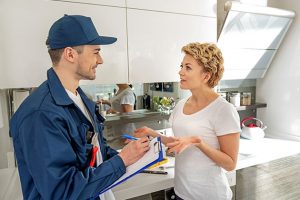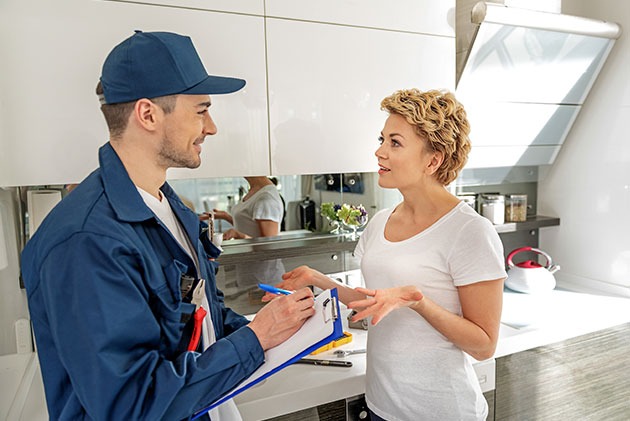 We provide a range of gas fitting and plumbing services for homes of all shapes and sizes.
Make RPG Plumbing your one-stop shop for all residential gas plumbing services including;
New installations
Repairs
Maintenance
Servicing
Whatever the nature of the task in hand, we carry out our work to the highest standards. Whether it's fitting gas pipes, setting up pressure regulation, carrying out routine maintenance on your gas fittings or connecting your mobile home to a gas supply, we always provide the same outstanding level of care and expertise.
We can also help with gas safety hardware like carbon monoxide detectors, that can easily be installed out of sight in any home.
Commercial Gas Plumbers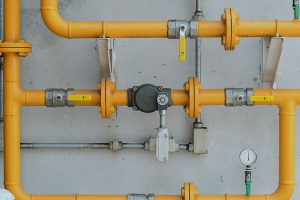 As experienced commercial gas plumbers, we understand that an efficient gas network is the key to your productivity, as well as the health and safety of your employees. Even something as small as a malfunctioning thermostat can have a huge knock-on effect on your employee productivity. Bigger problems such as gas leaks or malfunctioning gas equipment can not only result in profit-sapping downtime for your business, but potentially life-threatening conditions for your employees.
Every day we carry out the installation of high-quality appliances while working to our strict code of standards developed in house over many years in the trade. We also offer maintenance and servicing that ensures our clients enjoy an efficient and most importantly safe gas connection to their business. Our gas plumbing is built from the ground up to provide exceptional value and ensure that your office or factory remains warm, comfortable and safe year-round.
Let us protect your workforce while also lowering your energy bills and helping your business operate in a greener, more sustainable way.
Industrial Gas Plumbers
Not all businesses are prepared for the logistical complexity that comes with industrial gas infrastructure. However, having spent decades as industrial gas plumbers, we have the knowledge, expertise, tools and talent to give you the support that our competitors can't.
We can provide for all your industrial gas plumbing needs including;
New industrial appliance installation
Annual gas fired appliance safety checks
Commissioning of industrial gas appliances
Safe removal of industrial gas appliances
Alterations
Maintenance of industrial gas appliances including gas safety audits
Repair of all kinds of industrial gas appliances
Certification of various brands and types of gas i.e. LPG, Bio-gas and Natural gas
Gas leak detection and repairs.
Trust us to keep your operation running smoothly while reducing operational costs and assuring the safety of your workforce.
When you need experienced Gas Plumbers,
you can trust RPG Plumbers!
All of our gas plumbers at RPG hold the highest possible qualifications available in Australia.
It lets us ensure that every job we perform is carried out with the utmost care and attention. With decades of shared experience in the gas plumbing business, we have the expertise to carry out gas fitting jobs of any size and scale.
We do this because we take the responsibility of your safety and peace of mind very seriously. Whether we're servicing the boiler in your studio apartment or installing gas fired industrial equipment, we carry out every task to the same exact standards and aim to provide unmatched customer service and value for money.
As well as being fully qualified, certified and insured in all facets of gas plumbing, we're also active members of the Queensland Gas Association and Master Plumbers Association.
Want to learn more? We'd be delighted to hear from you, whatever your gas plumbing needs. Get in touch with us today.